Home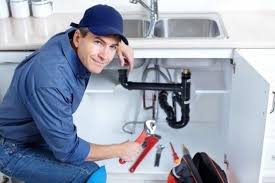 Experienced Plumber in Shah Alam
We are a well-known plumber company in Shah Alam, Selangor. Our experienced plumber and plumbing technician from Shah Alam specializes in plumbing services for industrial buildings, commercial offices and residential homes in Shah Alam, KL, Kuala Lumpur and Selangor area. Our plumber provides high standard of plumbing services to all. Shah Alam plumber is here for your plumbing services include free plumbing consultation and quotation, plumbing repair and plumbing replacement service, water clogged clearing, drainage and sewer repair, installation service and water leakage detection. From Shah Alam, our plumber services are also available for restaurants, shopping complexes, retail outlets, shops, condominiums, apartments, hospitals, schools, factories and many more
Shah Alam, KL, Kuala Lumpur and Selangor area
with competitive rates. Here, Shah Alam plumbing technician is ready to help you with all sorts of plubming issues!
Skillful Plumbing Technician in Shah Alam
Our plumber in Shah Alam, Selangor provides installing and repairing of all types of factory plumber works and water reticulation works for all types of plumbing system and issue that you normally faced. Shah Alam plumber strive to cater the clients with the best plumbing services possible in KL and Selangor. Our Shah Alam plumber is come with a team of well-trained and skillful plumbing technician with the most plumbing knowledge and latest techniques available.
Our experienced Shah Alam plumbing technician are more than capable in providing efficient installation and repair services at a very competitive price. Our plumbing contractor company is reputable in being the best and most reliable professional plumbing expert and we are recognized within the government and private sector in Selangor. With our experienced plumbing expert by your side, we are able to provide you with solutions to all your plumbing woes around the clock in
Shah Alam, KL, Kuala Lumpur and Selangor area.